Shaman unveils Box cover and pre-sale of new album "Rescue"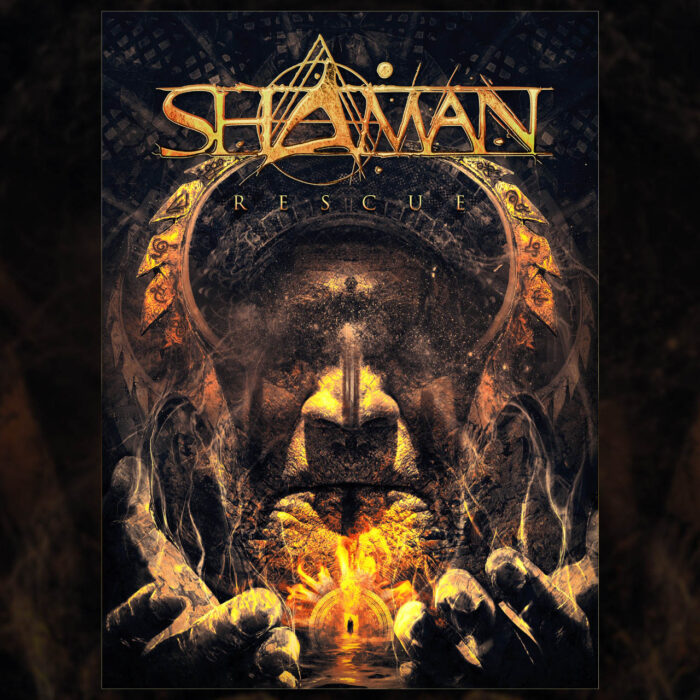 This Wednesday (03), the members of Shaman told all about "Rescue", the band's new album, with a pre-sale opening date for November 5th.
Shaman is about to release their new studio album after a long time. On Live on YouTube, the members released the name "Rescue", a song excerpt and announced that the new work will go on pre-sale with a special box this Friday, November 5th, scheduled for 12:00. The cover of "Rescue" was designed by artist Carlos Fides.
The musicians also announced the special appearance of violinist Marcus Viana in "Rescue". At Box will also be available a DVD with a documentary containing the entire process of recording the new album. The tracklist and release date on digital platforms will be announced soon.
Pre-save and buy the Shaman Rescue Box: https://shaman.lojaintegrada.com.br/pre-save-novo-box-shaman
Discover the new Box and listen to a snippet of new music: https://youtu.be/gKOP1dpS9DY
Watch Live with Shaman: https://youtu.be/6m-9FjuvtMY
Recorded in several studios in São Paulo and produced remotely in Germany by the renowned Sascha Paeth, Shaman's new album will be the first with vocalist Alírio Netto alongside Hugo Mariutti (guitar), Luis Mariutti (bass), Ricardo Confessori ( drums) and Fábio Ribeiro (keyboard).
Shaman on social media:
Official Website: https://shamanband.com/
Facebook: https://www.facebook.com/shamanbandofficial
Instagram: https://www.instagram.com/shamanbandofficial/
YouTube: https://www.youtube.com/c/ShamanBandOfficial9