Alírio Netto and Alberto Rionda from Avalanch join forces and release music in 3 languages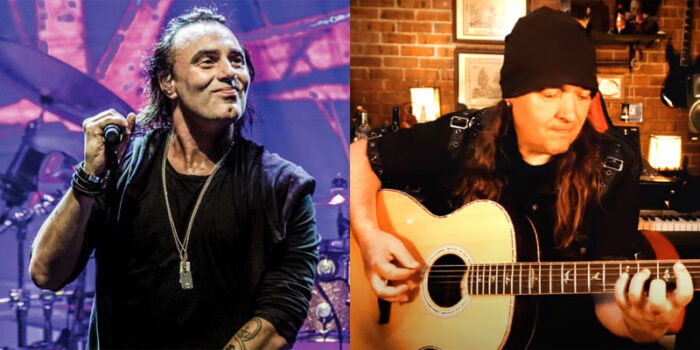 Actor and singer Alírio Netto (Shaman) teamed up with guitarist Alberto Rionda of Spanish band Avalanch to release the song "Almas Unidas" and give new hope to those who are quarantined due to the Coronavirus. The music is not for profit and is sung in three languages: English, Portuguese and Spanish and talks about the current moment that we are living.
"Alberto Rionda knows me because of my work and invited me to collaborate with him on this special song for this moment that we are living. Even though they are cloistered, I believe that we can compose and help people in this very difficult time for humanity. This is a very special composition ", said Alírio Netto.
Watch "Almas Unidas": https://youtu.be/8NfWou67OcI
Related Links:
Site Oficial: http://www.alirionetto.com/
Facebook Alirio Netto: https://www.facebook.com/nettoalirio/
Instagram: @alirio_netto
Facebook Shaman: https://www.facebook.com/shamanbandofficial/
Instagram Shaman: @shamanbandofficial