Alírio Netto: Singer in the track of the anime "Fairy Tail"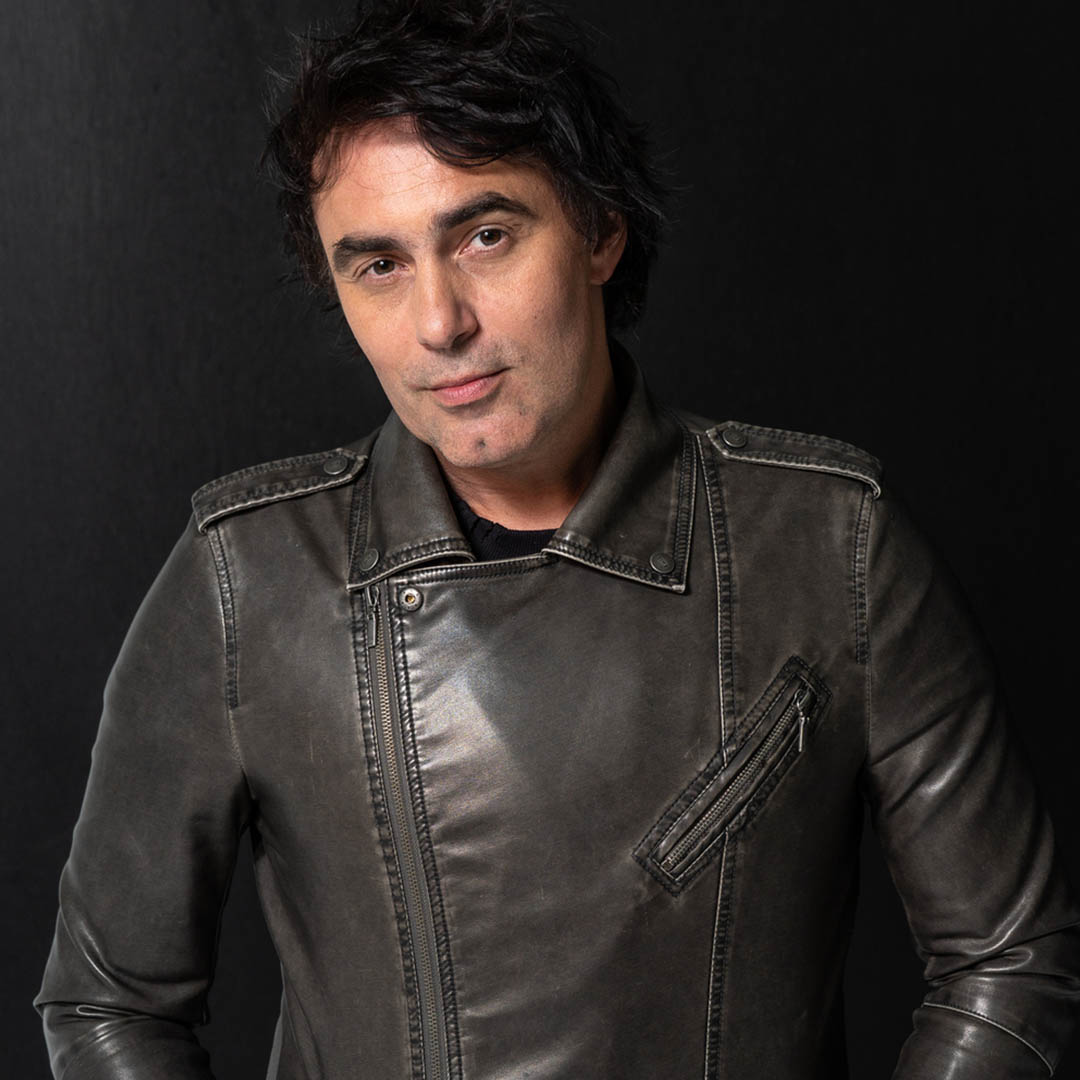 Brazilian dubbing of "Fairy Tail" premieres on HBO Max this Monday (9) with singer Alírio Netto presenting the closing track "Be As One"
Brazilian actor and singer Alirio Netto (Shaman, Solo), who is on tour with Queen Extravaganza, was announced as one of the singers of the anime "Fairy Tail", which with 72 dubbed episodes premieres from this Monday, the 9th. January on HBO Max. Alírio sings one of the closing tracks entitled "Be As One".
In the storyline of "Fairy Tail", Lucy Heartfilia is a 17-year-old mage who wants to become an evolved mage. For this, she will have to join a guild of mages, to earn money to survive and also to improve her skills. Therefore, she arrives at the city of Hargeon, where she finds Natsu Dragneel and Happy.
The dubbing cast includes Charles Emmanuel (Natsu Dragneel), Flora Paulita (Lucy Heartfilia), Luísa Viotti (Happy), Gustavo Nader (Gray Fullbuster), Carol Valença (Erza Scarlet), Marcelo Campos (Jellal Fernandes), Sicilia Vidal ( Wendy Marvell), Bianca Alencar (Carla) and Samira Fernandes (Juvia Lockser).
Check out the list of songs from the first and second seasons:
Overture 1 "SNOW FAIRY" by Rodrigo Rossi
Ending 1 "Kanpekigu No Ne" by Bruna Higs
Overture 2 "Sense of Wonder (S.O.W.)" by Graça Santos
Ending 2 "Tsuioku Merry Go Round" by Hugo Chiaradia
Aperture 3 "Ft." by Rodrigo Rossi
Ending 3 "Gomen Ne, Watashi" by Carol Himura
Overture 4 "R.P.G. ~Rocking Playing Game" by Jonatas Carmona
Ending 4 "Kimi Ga Iru Kara" by Larissa Tassi
Overture 5 "Egao No Mahou" by Veronica Huang
Ending 5 "Holy Shine" by Bruna Higs
Overture 6 "Fiesta" by Rodrigo Rossi
Closing 6 "Be As One" by Alirio Netto
Recently, actor and singer Alírio Netto (Shaman) released extras from a series of songs not released on digital platforms for the show "The Journey So Far", which was recorded at Teatro Porto Seguro, in São Paulo. The tracks chosen were "Who Wants to Live Forever" (featuring Livia Dabarian) and "Love of My Life" by Queen. This release is part of a series of extras that will be released before "The Journey So Far" returns to digital platforms in 2022.
Watch "Love of My Life": https://youtu.be/GMTArtbLO6s
Watch "Who Wants to Live Forever": https://youtu.be/vtD36_eCfk0
Listen: https://links.altafonte.com/varoy1m
"The Journey So Far" was filmed by Foggy Filmes, by Junior Carelli and Rudge Campos, and produced at Fusão studio, by Thiago Bianchi. "This show was a milestone in my career, where I was able to express with my friends all the moments of my career of more than 20 years on the road. It was a special show that I can now release for those who enjoy my work", said the vocalist.
ABOUT ALÍRIO NETTO
Alirio is one of the most recognized voices in Brazil. Whether on stage, in the studio or performing in musical theatre, Alirio makes a strong impression with her powerful voice, incredible range and control. He is currently the vocalist of the band Shaman. "I consider myself a very eclectic songwriter when it comes to rock styles. My favorite songwriters at the moment, and also major influences, are Chris Cornell, George Harrison and, of course, Queen," says Alirio.
As a rock singer, Alirio fronted the band Khallice, which signed to progressive rock label Magna Carta for the release of their debut album, "The Journey". Alirio was also a member of the metal band Age of Artemis, which released two albums, one of them produced by renowned singer and producer Edu Falaschi (ex-Angra). More recently, he joined the band Shaman as a replacement for the late Andre Matos.
Alirio has also participated in several musical theater productions, including the role of "Galileo" in "We Will Rock You", the official musical production of Queen. He was also later announced as the lead singer of the band "Queen Extravaganza", prompting Roger Taylor to comment: "Alírio is not only a superlative singer, he is also a great showman."
The actor and singer also voiced the character "Lefu" in Disney's live action Beauty and the Beast. Furthermore, Alirio also played the role of Jesus in the official Mexican production of "Jesus Christ Superstar". He also acted as Judas in the official Brazilian production of the same show, for which he was nominated for Best Leading Actor in 2014 by the newspaper "Estado de São Paulo". With that, doors opened for him in his country, where presentations on some of the main TV programs in Brazil soon followed. He appeared on the biggest talk show in the country, presented by Jô Soares, among several other TV programs such as Altas Horas, Faustão, The Noite, Jornal Hoje, Jornal do SBT, Jornal da Globo and Programa Todo Seu, and also appeared on the program TV show "Good Morning LA" in the United States together with the Queen Extravaganza.
More information:
https://www.alirionetto.com
https://www.facebook.com/nettoalirio/
https://instagram.com/alirio_netto
https://www.youtube.com/c/AlírioNetto